Tramway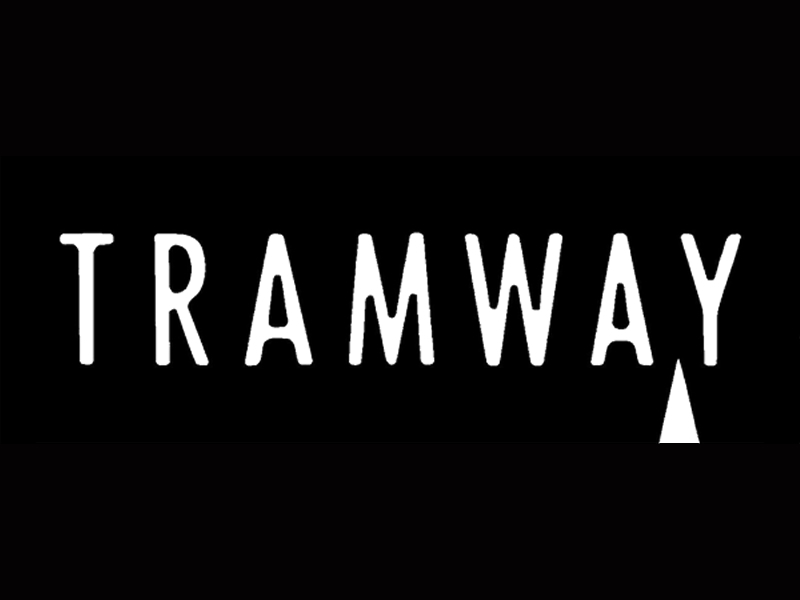 About Tramway
Tramway is an international art-space that commissions, produces and presents contemporary arts projects.

Our vision is to inspire and add to our understanding of today's world by connecting audiences and artists. Tramway is a space where you are welcomed to witness, engage, experience, participate, to be challenged and to learn...


Admission & Opening Hours
Admission to Tramway is Free.
Tramway is closed Mondays and also on some public holidays so it is always best to ring ahead or check the website if you are planning to visit. The building is open later than specified times on performance evenings.
Tramway 1
Tramway 1 is normally associated with large-scale performing arts projects. It is a flexible theatre space capable of meeting the needs of the most demanding projects and ambitious ideas through its ability to adapt and change from show to show.
Tramway 2
Tramway 2 is the principal exhibition space and one of the largest single galleries in Europe, approximately 1011 square metres in size. The original tramlines, steel pillars and the sheer scale of this space make it one of the most impressive visual arts spaces in Europe.
Tramway 3
The public space that creates a throughway between the exhibition and theatre spaces; Tramway 3 consists of our Box Office, and 'Street' area, which regularly hosts participatory activities and public events. It leads into the Café Bar and looks out onto The Hidden Gardens to the rear of the building.
Tramway 4
A studio theatre, with a seated capacity of 86. A very adaptable space Tramway 4 is often utilised as a residency space for artists, as well as hosting performances, talks, film screenings, seminars, and symposia.
Tramway 5
Tramway 5 is the street-facing gallery, it was created in 2009 as part of the redevelopment that saw the relocation of Scottish Ballet's headquarters to adjoin Tramway. This 184 square metre space hosts both international, UK and Scottish artists' work.
Upstairs at Tramway
The upper level includes a flexible Studio space, with a seated capacity of approximately 80, which hosts our ongoing participation programme: Junction 25, Tramway Young Critics, and Parkour. It often hosts workshops, talks and education classes by external organisations, including Glasgow Schools Youth Theatre, Indepen-dance, and Theatre Arts.
The Upper Foyer gallery space is used to show community exhibitions and participation project outcomes, and is regularly used by Time for Art and Visual Arts Studio students. It also hosts talks, workshops and participation activities.
Upcoming Events at Tramway
Related Links More Art Galleries in Glasgow